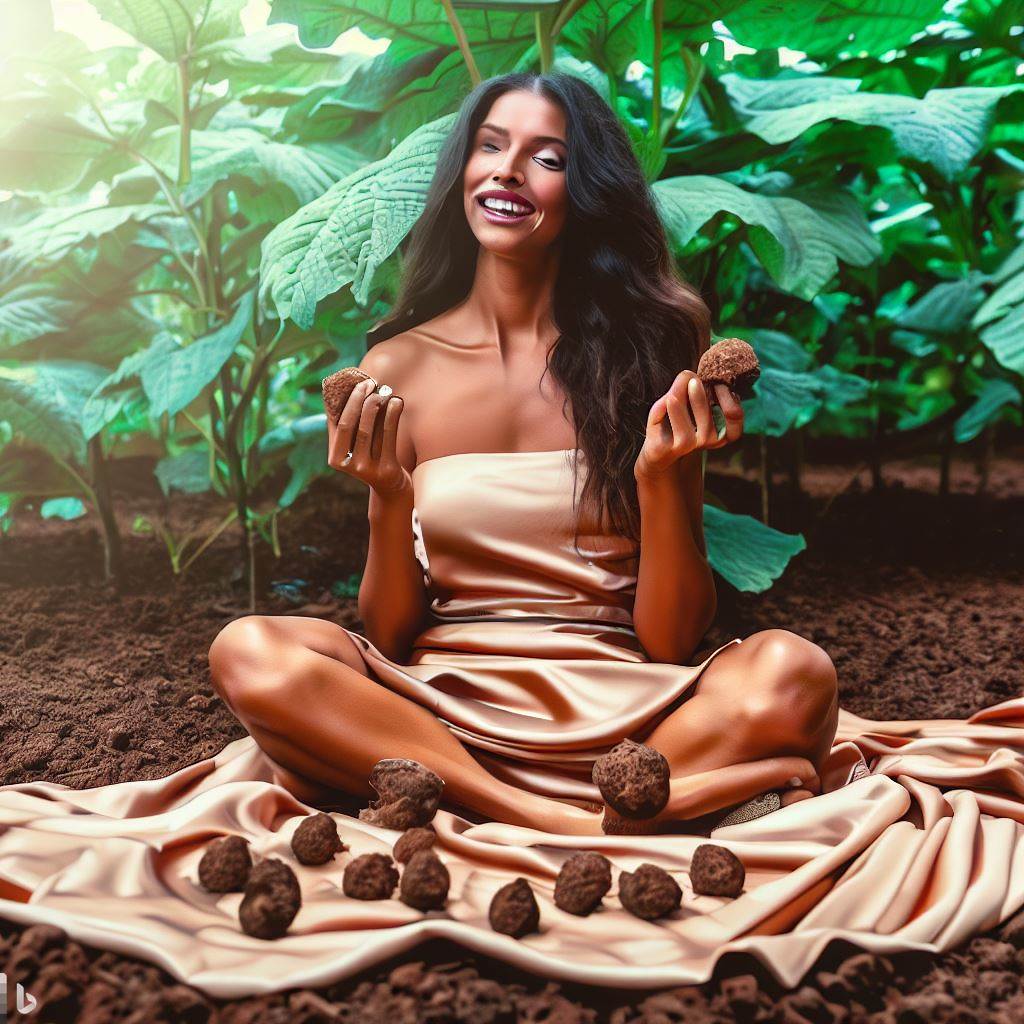 On the heels of the CPI report, out first thing July 12th, and because of El Niño, West Africa expects to see lower average rainfall and higher.
West Africa is the main cocoa grower. The growing season began last October and ends this September. That means already damaged cocoa crops can see further damage and take prices higher still.
To date, chocolate prices have risen by 14% year-over-year.
Sugar prices, one of our favorite inflation barometers, have surged. Cocoa butter has also seen a 20.5% increase in prices year-to-date.
Cocoa consumption is near record highs in Europe. Dark chocolate, containing about 50% to 90% cocoa solids, cocoa butter, and sugar, will likely see the highest rise in prices. In hard times and in good times, everyone loves chocolate.
Could this be our new inflation barometer?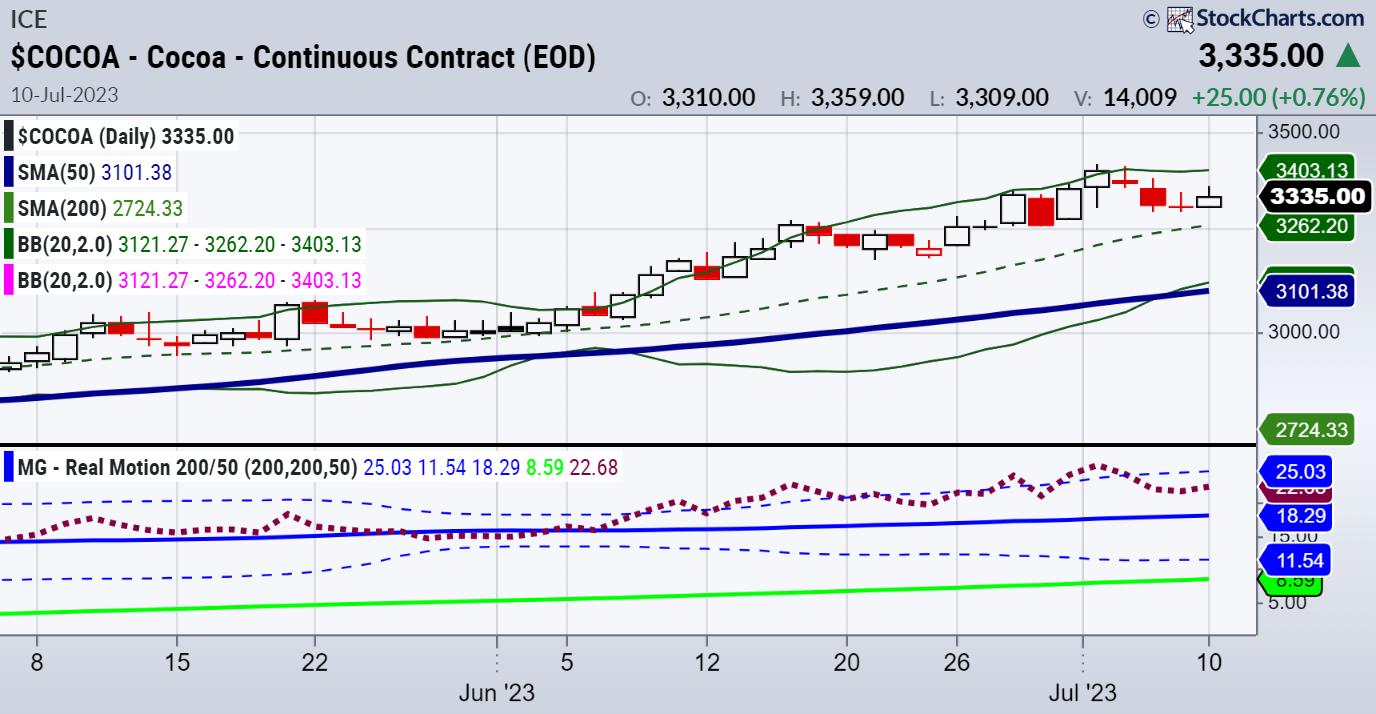 This is the continuous contract for cocoa futures. Typical of institutional analysts, their comments often have nothing to do with what the charts show. That leaves them open to suggesting buys at the highs and shorts at the lows.
This is why it is so important to understand the current fundamentals, but also know how to time your way into an instrument, with proper risk parameters and timeframe for taking profits. The cocoa chart suggests a mean reversion on our Real Motion Momentum indicator dating to July 3rd, just when futures made new multi-year highs. That makes waiting for the price to come down to 3165 more appealing. Either that or a move over 3420, in which case we anticipate the momentum will catch up to the price.
The 50-DMA is the ultimate support at around 3100. A move over the highs and one should figure 3300 as the risk with a profit target of around 3600. The bigger point though, is that weather and the impact on food prices is still a thing, softer CPI or not.
Have a listen on the link below for the conversation between Mish and Charles Payne. Is she a commodities trader or a laden weatherperson?
---
For more detailed trading information about our blended models, tools and trader education courses, contact Rob Quinn, our Chief Strategy Consultant, to learn more.

"I grew my money tree and so can you!" – Mish Schneider
Get your copy of Plant Your Money Tree: A Guide to Growing Your Wealth and a special bonus here.
Follow Mish on Twitter @marketminute for stock picks and more. Follow Mish on Instagram (mishschneider) for daily morning videos. To see updated media clips, click here.
---
Mish examines the old adage "Don't Fight the Fed" in this interview on Business First AM.
Mish and Charles Payne talk the Fed, CPI, Inflation, yields, bonds and sectors she likes on Fox Business' Making Money with Charles Payne.
Mish, Brad Smith and Diane King Hall discuss and project on topics like earnings, inflation, yield curve and market direction in this appearance on Yahoo Finance.
Mish reviews her first-quarter trades in this appearance on Business First AM.
Mish talks women in the trading space and covers a wide variety of ideas in this interview for FreeFX.
Mish runs through bonds, modern family, commodities ahead of PCE on Benzinga.
---
Coming Up:
July 12: Imran Lakha Trader Chats & Real Vision & Mario Nawfal Twitter Spaces
July 13: TD Ameritrade
---
ETF Summary
S&P 500 (SPY): 440 pivotal.
Russell 2000 (IWM): 185 pivotal support.
Dow (DIA): 34,000 pivotal.
Nasdaq (QQQ): 370 now resistance with 360 support.
Regional Banks (KRE): 42.00 pivotal.
Semiconductors (SMH): 150 back to pivotal number.
Transportation (IYT): Not bearish while this sector and retail move higher.
Biotechnology (IBB): 121-135 range.
Retail (XRT): 66.00 now pivotal.
Mish Schneider
MarketGauge.com
Director of Trading Research and Education