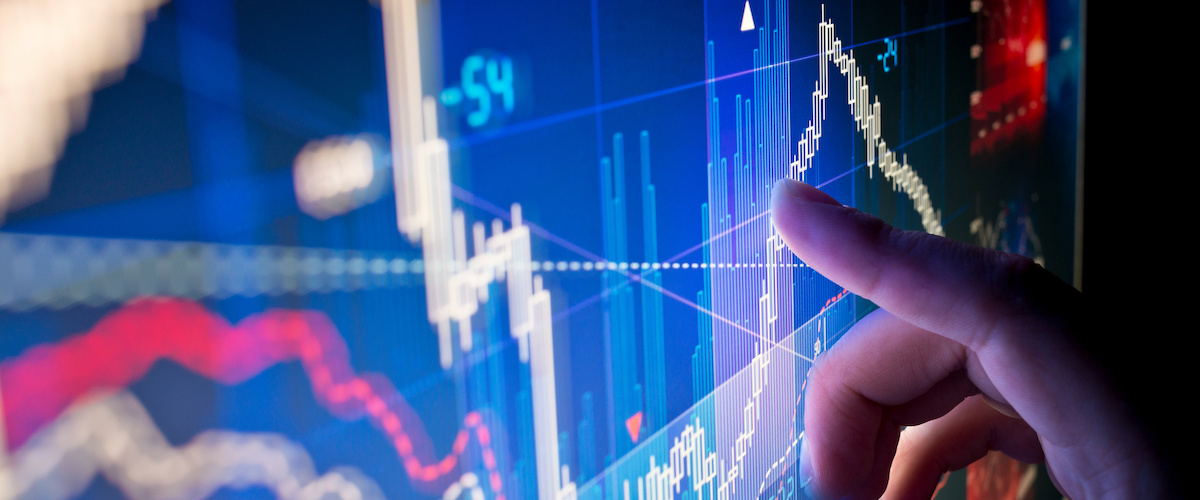 When Microsoft (MSFT) reported earnings last July, it topped earnings and revenue expectations yet got toppled by the company's guidance for the quarter reported today (Tuesday).
Fears of a worsening economy were prompting organizations to reduce cloud service spending, and that's one of MSFT's biggest revenue drivers. In addition, MSFT laid off 10,000 employees at the start of the month. And for the first time since 2016, the company reduced its R&D spending. 
The technicals, however, showed resilient long-term strength despite near-term weakness. And today's earnings smash was the turning point that validated the bullish outlook.
MSFT Stock Price Shows Near-Term Weakness But Long-Term Strength
Let's look at the weekly and daily price action leading to today's earnings report.
CHART 1: WEEKLY CHART OF MSFT STOCK. Note the near-term decline and the levels of support below current prices. Chart source: StockCharts.com. For educational purposes.
On a weekly scale, you can see that MSFT has been on a steady short-term decline since July, its last reporting period, giving two consecutive lower highs (see blue downtrend). However, MSFT prices have also tested and bounced off the historical support level of $311 twice, which shows that this support level has some resilience. Should MSFT break below $311, it would likely find support at $290.75 (pink dashed line). The Relative Strength Index (RSI), for now, shows momentum looking relatively bullish as it's rising over the 50 line. And prices are well above the 200-period simple moving average (red line), which provided critical support twice, in October 2022 and January of this year. 
Overall, the longer-term picture looks bullish. However, there's room for near-term weakness. Earnings in the next few quarters will determine the near-term outcome.
Now, let's turn to a daily chart of MSFT stock and compare its performance against the S&P and its sector (using XLK, Technology Select Sector SPDR Fund, as a proxy).
CHART 2: DAILY CHART OF MSFT. The stock is trading above its 200-day moving average despite showing a near-term decline. The Chaikin Money Flow indicator is showing signs of bullish momentum. Chart source: StockCharts.com. For educational purposes.
The daily chart for MSFT, much like its weekly counterpart, reveals that the stock is significantly above its upward-trending 200-day SMA. This suggests strong support if the stock's price dips in the short term. MSFT is outpacing the broader market ($SPX) by about 26% and the Tech sector by about 4.65%. This adds to its bullish stance somewhat. 
The Chaikin Money Flow (CMF) reveals early signs of bullish momentum. There's a noticeable bullish divergence between the stock's consecutive lower price points and increased buying pressure. Currently, with the CMF above zero, it indicates a trend where more investors are buying the stock than selling it off.
Outcome: MSFT Stock Jumps After Hours as Earnings Stun Wall Street
MSFT's acrobatics are on full display as their net income skyrocketed by a whopping 27%. After two sluggish years, Azure's cloud revenue grew, growing at a clip that had analysts scrambling to adjust their expectations. Shares jumped 5% after hours. MSFT's EPS clocked in at $2.99 per share, topping the $2.65 consensus. Revenue bumped up 13% YoY. 
For bulls, $335 would have been a good entry point to go long (but with a deep stop loss at $311). If MSFT plunged on a miss, or if it falls back, then prices are likely to test $311, and the next support level, as mentioned earlier, is $290.75. Should a negative outcome materialize in the intermediate term, it would probably be a wise idea to wait until either level is retested before entering a long position on a bounce. 
The Bottom Line
In a market clouded by economic uncertainties, MSFT fired up its engines with a stellar earnings reveal. Despite corporate hiccups and global spending hesitations, Microsoft's stock resilience is unmistakable, outpacing its peers and proving it's not just a player in the big tech arena—it's setting the pace. The charts don't lie: near-term shadows can't dim the long-term luminescence of MSFT's bullish horizon. Still, it's important to watch this space, as even the brightest stars don't guarantee a continuous upward trajectory.
---
Disclaimer: This blog is for educational purposes only and should not be construed as financial advice. The ideas and strategies should never be used without first assessing your own personal and financial situation, or without consulting a financial professional.